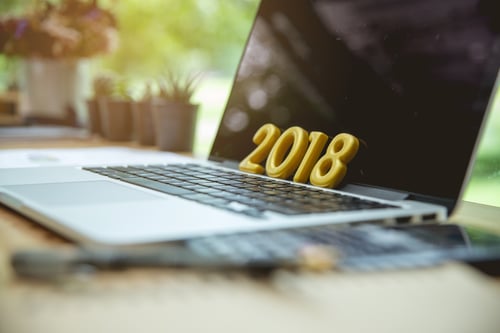 As we wrap up 2018, we can't help but to reflect on the myriad of content we've shared throughout the year to help you achieve financial security. We've covered everything from estate planning and investing to retirement planning and even protecting your digital assets. With every resource that we create, our goal is that you receive the information, advice and resources you need to make better financial decisions for your future.
Did you miss any of our posts this year? Don't fret! We've rounded up our 8 favorite - and most read - blog posts of 2018 below. Take a few minutes to read through the following posts and gain the financial knowledge you need to put your best foot forward in 2019.
Bonus: We know that at times a blog post won't suffice when explaining complex topics, like estate planning or retirement saving. That's why we created more extensive resources to provide an in-depth overview with detailed explanations and actionable tips. Here are our top eBooks and guides of 2018:

1. The Ultimate Step by Step Estate Planning Guide and Checklist - Estate planning can be a complicated process depending on the complexity of your estate. This guide offers simple steps to follow, plus handy checklists to help you better manage the process.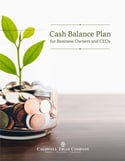 2. Cash Balance Plan for Business Owners and CEOs - If you're looking for a retirement savings plan for your business, then this eBook will help you weigh your options. You'll learn everything you need to know about cash balance plans, including how they benefit employees and the pros and cons of sponsoring one.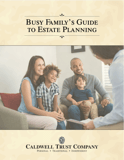 3. The Busy Family's Guide to Estate Planning - Estate planning is essential for families, but it's often put off until later - or it never happens. With this resource, you'll learn the questions to ask and steps to take to ensure you don't miss out on completing this critical task.
4. Your Digital Legacy: 5 Steps to Safeguard Your Electronic Estate - Yes, your digital assets deserve the same attention and protection as your financial and personal assets. Learn the steps you should take to keep your digital legacy protected, regardless of your age.
As we head into 2019, we're excited to share even more blog posts and resources to help you make better decisions about your estate, retirement, investments and other financial assets. Don't miss out on these valuable tips and information! Be sure to subscribe to our blog today to stay updated on our latest content.