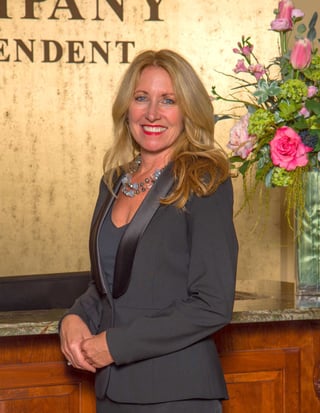 Caldwell Trust Company has been honored with an ADDY by AdFed Suncoast, the local chapter of the American Advertising Federation, for excellence in advertising. The company won a Silver Addy for its full-page print advertisement headlined "Let's Talk About Your Tomorrows Today."
Sheryl Vieira, Caldwell's vice president of marketing and public relations, was art director for the ad and created the concept, which was implemented with graphic design by Troy Haggard of HQ Designs, LLC.
"Our goal was to create a campaign that conveys the significance of what we do at Caldwell Trust Company and to do it in a warm, welcoming manner. We wanted to tell potential clients about the trust services we deliver with a highly personal, one-on-one approach. That's important to us, to our clients, and to our potential clients. With this ad we've been able to do it in one simple, easy-on-the-eyes concept," Sheryl Vieira said.
Vieira is a Board member of the Central West Coast Chapter of the Florida Public Relations Association and a member of Florida Public Relations Association (FPRA) and Florida Bankers Association (FBA). She was appointed as a member of the RESIDENCE International Marketing Advisory Committee representing this region of the United States. She has received The President's Volunteer Service Award from the President's Council on Service and Civic Participation in conjunction with the National & Community Service and USA Freedom Corps. She co-chaired the Taylor Emmons Scholarship Fund for five years was a member of the Junior League of Sarasota and the Young Professionals of the Greater Sarasota Chamber of Commerce.