Estate planning is something that people know they should do, but most never do it. In fact, nearly 60% of adults lack important estate-planning documents, according to a Caring.com study. Although it may be uncomfortable, estate planning has a positive impact in your time of need, giving you and your family reassurance that your wishes will be carried out upon your death.


If you don't have an estate plan in place, you risk giving the court control over how your assets are distributed, or worse even, your entire estate can go to the state. In either case, you may cause your grieving family a great deal of stress and trouble that could have been avoided with an estate plan.

Related Blog: Estate Planning Checklist: The 7 Basic Components
The 5 Key Elements of an Estate Plan
Once you begin creating your estate plan, it's important to make sure you have everything you need to successfully carry out your wishes in the event of death or incapacitation. Here are five key components of an estate plan.
1. Will
A Will - often called a Last Will and Testament - is where you will outline your final wishes in terms of property and assets. You will note who should receive your assets, how to care for your underage children, and any other important task or item that you want to be covered. Your Will is an integral part of your overall estate plan, which includes several more documents. Without a Will, your wishes will not be carried out and, as we mentioned earlier, the court will distribute your assets according to the law in your state of residence.
2. Trusts
A trust is a legal agreement that gives a "trustee" the authority to hold your assets on behalf of your beneficiaries. Trusts are flexible, allowing you to specify exactly how and when the assets should pass to your beneficiaries. And assets in a trust can usually be transferred outside of probate, saving you and your family time and court fees. Partnering with a trusted advisor can help you create a trust that brings you peace of mind now and in the future.
3. Power of Attorney
A power of attorney is a document that gives someone else the authority to make legal or financial decisions on behalf of your estate upon your death. It also allows you to appoint someone you trust to manage these things if you find yourself incapacitated. If you do not designate a power of attorney and you are not able to make your own decisions, the court will appoint someone for you and they may not be aware of your preferences and wishes.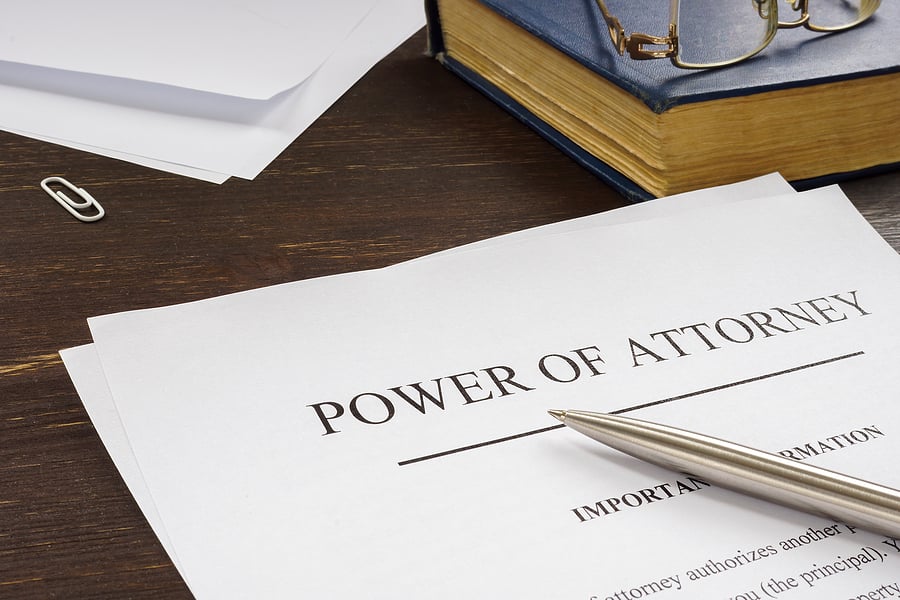 4. Healthcare Directives
There may come a time when you are unable to make your own medical decisions due to illness or incapacity. In this case, making healthcare directives can help you provide specific instructions about future medical care in advance. The written document also allows you to name an agent if you want someone else to make decisions about medical care for you.
5. Beneficiary Designations
A beneficiary can be one or more people or an organization (like a trust or charity) that will receive your assets at your time of death. You want to make sure you've clearly outlined how your assets should be distributed, and then list these designations in your estate plan. If you do not name a beneficiary for things like life insurance or your retirement accounts, the court will decide who will receive these assets in your place.
---
Once you have created your estate plan, the work is not completed yet. First, make sure your plan includes the five key elements above, and then revisit them on a regular basis to make necessary modifications. Your life will change over time, which means your intentions may also change. We recommend updating your estate plan and reviewing it at least once per year to make sure it is valid and accurately reflects your plans and wishes.