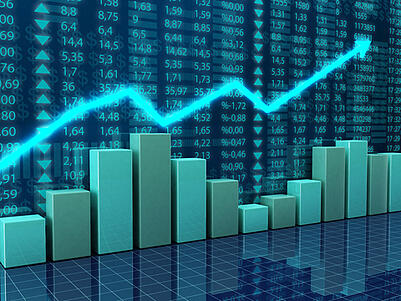 If you missed it the Dow Jones Industrial Average (DJIA) made history this week as it crossed the 20,000 level this past Wednesday. We looked backwards and determined that it took the index approximately 17 years to double from 10,000. The index reached the 10,000 mark in April of 1999. We decided to go back and see how it did over the 17 years preceding the index obtaining the 10,000 level in 1999. At the beginning of 1982 the DJIA stood at the 785 level. So between 1982 and April 1999 the index doubled approximately 3 and 1/2 times versus it only doubling once over the subsequent 17 years.

We believe the vast differential between the two time periods is in large part attributable to the difference in Gross Domestic Product (GDP) growth during the two periods. Over the last 17 years the average annualized real (inflation adjusted) growth rate in GDP was 1.87%. The growth rate in real GDP between 1982 & 1999 was 3.56% or 90% higher on an annualized basis.

The domestic equity markets have rallied strongly since the November election on the hope that President Trump will be able to implement a lot of pro-growth initiatives. If his administration is successful and we can realize higher economic growth, markets should follow and positively affect your investment management.