In our over-connected and increasingly digital world, everything seems to be moving online. While this is great for reducing paper waste and office desk clutter, it can also pose many security risks. Going paperless with certain things is wonderful, but it is very important to keep some hard copies on file.


With so many documents coming to us on a monthly basis, it's hard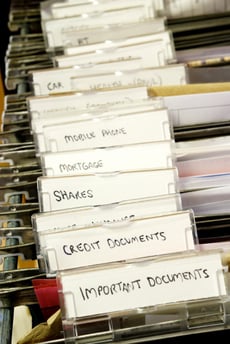 to sift through the paperwork and understand what is truly worth saving and what can be tossed or shredded. Additionally, many people may keep certain documents but are unsure for how long.
In this guide, we'll break down document retention guidelines to help keep your important documents handy in a time of need.
There are two categories of documents; personal and estate planning documents are the most common documents to keep forever due to the need to possess original copies. Let's look at these two types of document categories you will want to keep forever.
Personal Documents To Keep
Some documents such as your birth certificate and social security card cannot be replaced with virtual forms; they are an integral part of your life. These documents legally prove you are who you say you are, they help prove that you're a legal citizen, etc. Oftentimes, when applying for a job, getting married, or applying for a driver's license you'll need them.
This is why many personal documents need to be kept forever and in a safe place that is easily accessible only to people whom you want to have access to them. It's important to keep these records together so that you don't misplace them in a time of need.
If you're doing something that may require one of these documents (ie. opening a bank account), make sure to put them back as soon as you're done. Losing these records can actually be detrimental to your safety, and trying to replace them can be a huge and costly hassle.
Retention Guidelines For Your Personal Documents:
Keep Forever
Birth Certificates
Adoption papers
Social Security Card
Custody agreements
Death Certificates
Divorce papers
Marriage certificates
Passports
Military discharge papers
Record of any governmental employment (e.g., armed forces)
Legal Records
Keep Until Expiration
Contracts—Keep for seven years after expiration
Receipts—Keep until the warranty expires or for seven years if needed to support tax returns,

otherwise toss them

Warranties and service agreements—Keep until warranty or agreement expires
Pay Stubs—Keep until you get a new stub; shred year-end statement once verified correctly
Home Repair Bills & Contracts—Keep fourteen years
Utility Bills—Keep for three months
Car title—Keep until you sell your vehicle
Car Bill of Sale—Keep indefinitely for liability reasons
Social Security Statements—Keep until you get a new one
Deeds to property—Keep until the property is sold
Estate Planning
Knowing what your wishes are upon your passing can save your family a lot of trouble, stress, and heartache. This is why estate planning can effectively mitigate any confusion about what you wish to do with your assets after you pass.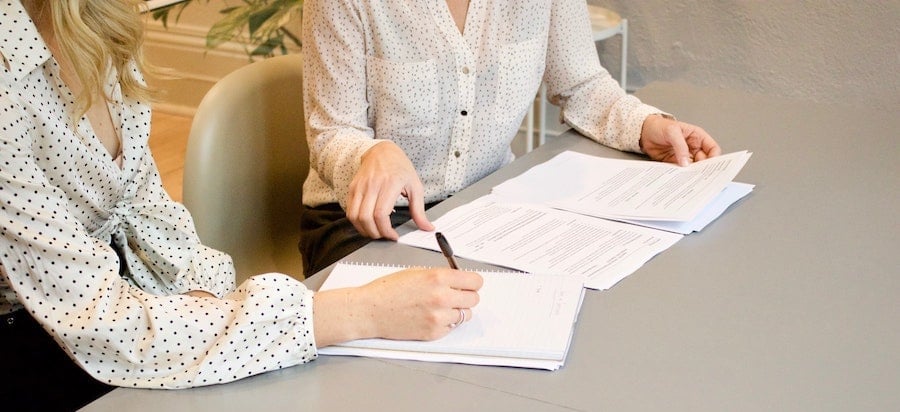 If you don't have the proper estate documents, the state could take the lead on divvying up your assets, and it may not have been what you wanted. To be sure that your assets are taken care of, make sure to have the following state planning documents — keep them updated and get rid of any outdated versions.
Retention Guidelines for Your Estate Planning Documents:
Health-care proxy—Keep until updated

Living trust—Keep until updated

Living will—Keep until updated

Power of attorney—Keep until updated

Will—Keep until updated
Yes, we know this is a lot of paperwork to keep on file, but life happens and you never know when you're going to need to have a certain document available immediately. Consider keeping all these documents safe by putting them in a sheet protector or folder, and then placing them all in a fireproof lockbox for safekeeping.
Of course, you'll want to keep the box in a hidden location and only share the information on its whereabouts with family, those you trust, or someone who would need the documents.
Use your discretion for documents you no longer need, you may want to shred them or just rip them up. Following these guidelines will have you prepared for any situation life may throw your way. It'll also give you peace of mind knowing that your health, finances, personal, and investment documents are in order. Your well-being, happiness, and safety should always be a priority.
About Caldwell Trust Company
Caldwell Trust Company is an independent trust company with offices in Venice and Sarasota, Florida. Established in 1993, the firm currently manages over $850 million in assets for clients throughout the United States. The company offers a full range of fiduciary services to individuals, including services as trustee, custodian, investment adviser, financial manager, and personal representative. Additionally, Caldwell manages 401(k) and 403(b) qualified retirement plans for employers.