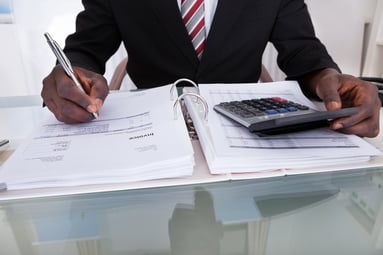 For those of us in the trust, investment management and retirement services business, we hear the word "fiduciary" on a daily basis. For many, it may sound like an important, formal word, but one which you may not be able to define.
In its simplest term, a fiduciary is an individual or institution whom another has placed the utmost trust and confidence to manage and protect property and/or money. From the Latin word "fiducia", meaning "trust" a fiduciary is held to the highest standard of conduct and trust. Generally, fiduciaries are trustees named to serve over assets held in a trust for a beneficiary. The fiduciary is held to the highest standard to administer and invest those assets prudently as their primary duty is to the beneficiary(s) of the trust.
We all hope our investment advisors are acting in our best interests, but that is not always the case. If you have a concern about your estate plan, titling of assets or how they are currently being managed, consider looking to a trust company to meet with you for a full review of these matters. Trust Companies have expertise in all aspects of financial, investment and estate planning and will ensure your assets are being managed in line with your objectives and goals. A fiduciary can oversee all aspects of ensuring you and your family are taken care.
Caldwell Trust Company has always placed the interests of our clients first. Serving as a fiduciary represents the foundation of our company and what we believe. We would welcome the opportunity to share our story with the readers of Scene Magazine.
About Caldwell Trust Company
Caldwell Trust Company is an independent trust company with offices in Venice and Sarasota, Florida. Established in 1993, the firm currently manages over $800 million in assets for clients throughout the United States. The company offers a full range of fiduciary services to individuals, including services as trustee, custodian, investment adviser, financial manager and personal representative. Additionally, Caldwell manages 401(k) and 403(b) qualified retirement plans for employers.