For years, Florida has been called the retirement capital of the country, and justifiably so thanks to its warm weather, ample beaches, cozy climate, and retirement-centered communities. Even more incentivizing is the favorable tax climate and low cost of living, which make Florida a favorite place for retirees to enjoy their hard-earned money with their families.
Related Blog: How does a Winter Resident Prove Florida Residency
The best part about retiring in the Sunshine State is the access to infinite retirement activities to enjoy. Take a look at some of the favorites you can consider taking part in as you explore and absorb yourself in the culture and lifestyle of the city:
Tour the Historic St. Augustine
As one of the country's oldest cities, Florida is home to numerous cultural centers, most notably St. Augustine: Make time for a historic sightseeing tour and experience the famed Fountain of Life, historic jail, the oldest wooden schoolhouse, museums, and so much more. You can also take a trolley tour and visit all the sites you want.
Explore Everglades National Park
For outdoor enthusiasts, the Everglades Park offers an opportunity for you to bond with nature as you enjoy various activities, from boating to hiking to fishing, and the list goes on. With just 20 dollars, you can have access to all the Everglades parks in Florida for a whole year. And for 80 dollars, the park offers you lifetime access to all its national parks.

Inshore or Offshore Fishing
Whether you prefer inshore or offshore fishing, freshwater or saltwater, Florida is home to some of the best fishing in the world. There are infinite fishing spots since Florida coastlines cover both the Atlantic and Gulf of Mexico. Hire a charter captain or purchase your Florida fishing license and check out some spots located in 11 National Parks in Florida.
Photograph the Landscapes and Wildlife
Retirement is a time to explore your inner desires and passions, and what's better than visiting and photographing your favorite sites? The good thing is, Florida has so much to photograph, from wildlife to beaches and the desert, and all you need is a good camera to get started. If you are new to photography, you now have all the time to learn a new hobby.
Enjoy Tropical Cuisine
Thanks to the many water bodies in Florida, there are more than enough restaurants that offer fresh seafood and other exotic dishes. In addition to the restaurants, you can buy fresh farm produce from the farmers' markets in this city if you prefer homemade dishes. Whatever tickles your taste buds, you have access to it here.
Get Involved with Mounts Botanical Garden
Mounts Botanical Garden is one of the most visited places in Florida, and there is a reason for that. In addition to the dozen activities to partake in, it is free and open to the public. Moreover, seniors can participate in volunteer work, attend workshops, and even register for a class on gardening. It is no doubt a place of choice when you want to learn a thing or two about plants.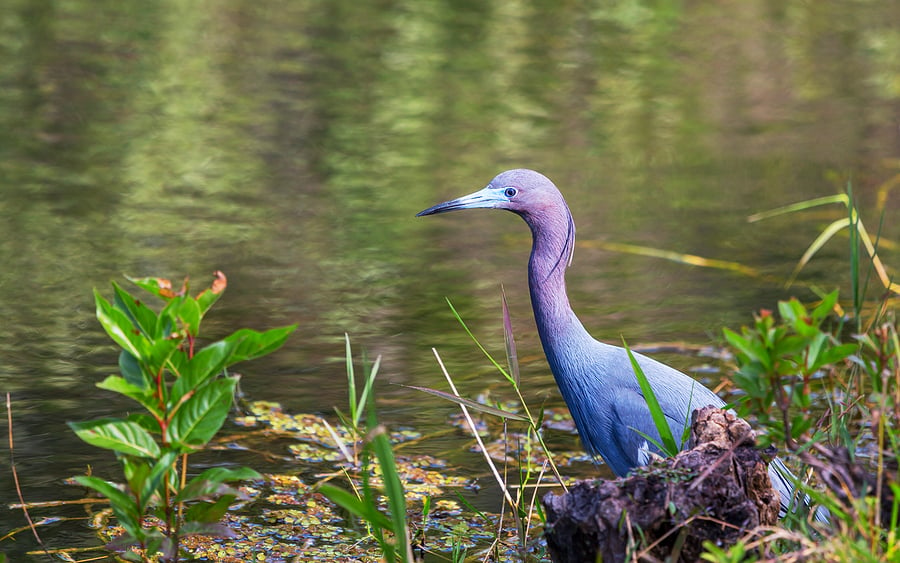 Go Out for Bird Watching
Bird watching happens to be a favorite activity for retirees in Florida, and you can try it too. Fortunately, there are several places where you can go out for an avian tour, most notably The Bald Eagle, Snail Kite, and White-Crowned Pigeon. If watching birds is your type of fun, you are fully sorted in Florida.
Take a Cruise
Florida harbors many ports, so it is no surprise it has numerous options for cruising. Most cruise lines offer discounts for seniors, and as a Floridian, you are even more entitled to more privileges. Take time to enjoy the pristine waters as you cruise around with your loved ones.
Visit a Golf Course
As the golf capital of the country, you have access to an array of golf courses to engage in your favorite sport. The favorable weather in the Sunshine State makes golfing all the more enticing, so be sure to have fun on one of the many courses as you interact and make friends with the members.
Volunteer for a Cause or Event
You probably have a lot of time on your hands now that you are in retirement, so why not join a volunteer program of choice and use your free time for the greater good? There are many ways you can choose to volunteer, so do a bit of research to learn how these programs work.
Indeed, you can never run out of fun activities to indulge in Florida. It is now up to you to choose what makes you happy and enjoy your retirement to the fullest.
As you retire, it is important to ensure your retirement plans are in order. Caldwell Trust Company can help you with everything investment management, trust and estates, retirement planning, and more. Contact us for more advice from the experts.