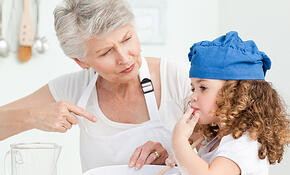 The idea of wanting to remain in your home for the duration of your life, surrounded by the familiar that evokes wonderful memories, is an important consideration. You're not alone in your wish to live independently as the AARP reports that the majority of people over 50 years of age share your point of view. In order for your desire to become a reality however, several factors need to be properly addressed.
Financial planning throughout your life will help you be prepared to buy a home and maintain payments. Here are three points of consideration to help guide you to your goal of lifelong residence in your home.
1. Establish A Financial Plan
Having a retirement plan is crucial to ensuring that your wishes of living at home for the long-term are respected. Your investment horizon and life expectancy should be considered when deciding how much you will need to invest each year.
The cost of home healthcare in the US is rising. Hiring home care staff or the hours sacrificed by a family caregiver is an expense that must be factored into your investment plan. Without sufficient financial reserves, you may be forced to move and sell your home in order to afford the required health care due to a prolonged illness.
In the event you may become disabled or incapacitated, money would also be needed in order to renovate your home to accommodate any restricted mobility. Renovations can include installing a wheelchair ramp or lift along with adding a bathroom with special equipment on the main level of your home to make your life and that of a caregiver easier.
2. Make Your Wishes Known
No one will know how strongly you may feel about remaining in your home unless you voice it. Express your wishes clearly to a spouse, any children or other close family members.
Discuss with them the options of family caregiving versus hiring skilled help so that everyone concerned understands what may be expected of them. Reassure them that you have established provisions to afford long term home health care services should you become ill.
Being proactive in communicating your decision with regard to living at home permanently considerably eases the level of stress on loved ones and they will appreciate your level of preparedness.
3. Protect Yourself Legally
Having successfully addressed your concerns with your family, it is time to document your plans in a legal way. Consult with a reputable attorney to draft a living will that precisely explains your wishes in terms of health care in the event you are unable to do this for yourself.
Lastly, if the couple is living in a home that may have been purchased before they were married, they may want to include that the spouse is to have a life estate in the home by doing one of two things: state as such in their will or specify so in their trust document. There is more to this topic and should be discussed with your attorney directly in order to properly protect yourself legally.
Lastly, we can help you structure a personal financial organizer for you. We're here to help.
About Caldwell Trust Company
Caldwell Trust Company is an independent trust company with offices in Venice and Sarasota, Florida. Established in 1993, the firm currently manages over $800 million in assets for clients throughout the United States.
The company offers a full range of fiduciary services to individuals, including services as trustee, custodian, investment adviser, financial manager and personal representative. Additionally, Caldwell manages 401(k) and 403(b) qualified retirement plans for employers.