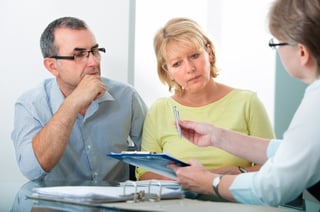 When it comes to protecting your assets or ensuring your wishes are carried out when you are incapable of communicating them, you can hire fiduciaries to act with your best interests in mind and make decisions on your behalf based on their knowledge and area of expertise.
What Is a Fiduciary?
They must set aside their personal opinions and motives in favor of doing what is most appropriate for you and your situation. You may already have a number of fiduciaries working on your behalf. Most commonly this title can be given to the following: attorneys, accountants, bankers, financial or business advisors, mortgage brokers or real estate agents.
Responsibilities of a Fiduciary
Often, fiduciaries are named by those who are getting older and have specific requests for how their assets and health will be handled in their later years. For some, a professional is hired because an individual does not have any family to take care of their estate while others do not want to burden their loved ones with the job.
These services can be performed both in preparation for a person's later years or after their death to ensure all assets are dealt with in accordance to their wishes. Determining a personal representative or corporate successor trustee are examples of utilizing the services of a fiduciary. "What is a Fiduciary?" outlines the various types of situations that can benefit from the presence of a fiduciary and how these individuals are responsible for following the directions you have outlined in various documents including an advanced medical directive or last will and testament.
By hiring an outside professional, you can be sure you are receiving an objective perspective that many times, family members are not capable of providing. The emotional and personal connections you have to your family may prevent them from carrying out the wishes you have documented beforehand.
What to Be Aware Of
While some professionals are considered fiduciaries, not all of those who work with your assets qualify. There are very clear guidelines outlining the responsibilities of a fiduciary and stock brokers, insurance agents and real estate agents who are acting on the opposing party's behalf do not have the ability to put your interests first and therefore do not meet the requirements. Understanding the difference of who is legally obligated to act with your best interest in mind and who can put their company first is important. Not knowing may result in guidance that does not align with how you envision your health and assets being handled.