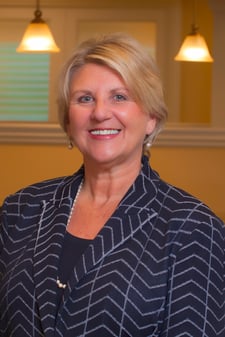 VENICE, FL: Sandra L. Pepper has joined Caldwell Trust Company as vice president and senior trust officer according to R. G. "Kelly" Caldwell Jr., CEO and president. She brings over 35 years of experience in the industry, providing estate planning and other financial advice to high-net-worth individuals, families, and institutions. At Caldwell, she will continue pursuing her passion to ensure that client desires are carried out for their families and charities, with specific attention to estate, financial and tax planning concerns.
Pepper began her career in the corporate trust division of Winters National Bank & Trust Co., Dayton, Ohio, where she worked for seven years. In 1983 she relocated to Sarasota and spent the next 16 years as vice president and trust officer in the personal trust division of Bank of America. She joined the wealth management division of Northern Trust in 1999, serving as vice president and senior trust advisor with her focus on estate planning and continuity for the next generation. Most recently she managed $350 million in assets under her administration.
Her strong desire to provide access to mental health services for lower-income individuals led to 30 years of community service, including positions as chairperson emeritus for Family Counseling Center and The Florida Center and as a former board member of Samaritan Counseling Center of the Gulf Coast. Sandra and her husband Mark reside in Lakewood Ranch and have two grown sons.
She is based in the Sarasota office of Caldwell Trust Company at 1561 Main Street. To contact her, email sandy@ctrust.com or phone 941.926.9336.