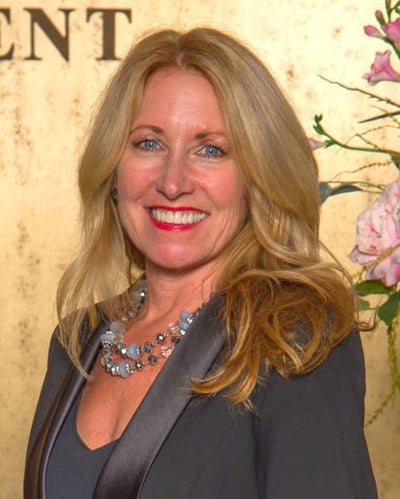 The Central West Coast Chapter of the Florida Public Relations Association (CWC-FPRA) surprised Sheryl Vieira, Caldwell's Vice President of Marketing and Public Relations, with its highest honor, the Ginnie Duffy Troyer Award of Professionalism, at its annual meeting at Sarasota Yacht Club. The award is named in honor of former Central West Coast Chapter member and FPRA State Association President Ginnie Duffey Troyer, APR, CPRC.
Tara Poulton, outgoing FPRA President, read comments of praise for Sheryl from those who submitted nominations. They described Sheryl as "a great asset to the Board … always positive and professional … the highest level of professionalism in everything they do ... a communications gem who has elevated the presence for their company ...cares so much for people ...is always speaking highly of our chapter and our profession."
Others commended Sheryl as a "team player … always eager to help … an enthusiastic participant in numerous programs and events … a consummate professional." Overall, FPRA members said she is "highly deserving of this award … and is a wonderful representative for our chapter and our profession."
R. G. "Kelly" Caldwell Jr., CEO and President, agreed. "We're delighted that others have recognized what a wonderful asset we have in Sheryl. We join in congratulating her for this, just the latest of her many accomplishments."
To contact Sheryl, email Sheryl@ctrust.com or call 941.493.3600.