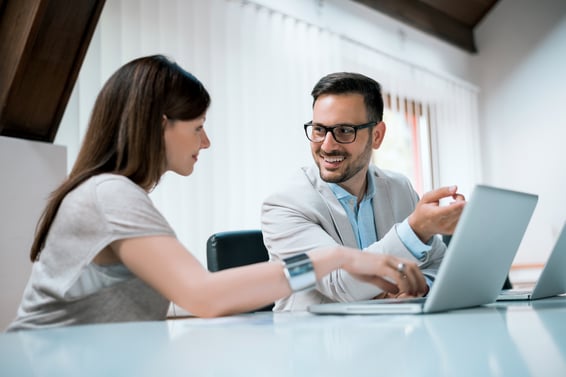 If you're like most online business owners, you've likely invested a lot of time, resources and energy into your online business. But have you ever stopped to wonder what will happen to your business if you die? While running an online business may differ from running a brick-and-mortar operation in many ways, there's at least one critical commonality: owners need a plan in place to protect both the business and their loved ones in the event of their own death. Enter digital estate planning.
Here's a closer look at what all online business owners should know about safeguarding their business with a digital estate plan.
What Is a Digital Estate Plan?
When we think about protecting digital assets, we usually think about personal aspects, such as financial accounts, email accounts, and social media accounts. However, safeguarding your digital estate involves much more when you're an online business owner. Covering important topics like who will take over your business when you die, how to prepare beneficiaries to take over, and how to secure your family's financial future during and after this transition, a digital estate plan is vital to ensuring that your legacy lives on in the most beneficial way.
In simplest terms, digital estate planning allows online business owners to ensure that their wishes are met regarding the future of their business in the event of their death or incapacitation. The advantages of doing so aren't limited to businesses, however. They also extend to family members.
Digital Estate Planning Options
Online business owners have different choices when it comes to protecting their business with digital estate planning, including the following options:
1. Writing a formal letter
A formal letter provides information regarding what should happen to your online business if you die. In addition to naming a successor and contingent successor, this document answers key questions, such as:
Should the business be assessed and sold for fair market value?

Will someone be hired to run it?

Should decisions be made when the time comes?
The formal letter also provides information essential to operating the business, such as passwords, key business expenses, domain renewals, and key contacts. Once finalized, the letter is then provided to relevant parties, including both successors and family members.
2. Building a trust
While writing a letter is considered the "bare minimum" of digital estate planning for online businesses, setting up a trust is the "gold standard." This legal document outlines your online business succession plan and elects the successor trustee.
Why is building a trust the superior option? For starters, if your business has significant assets and you haven't formalized your wishes, your estate may have to go through a long, complicated and expensive probate process. This can ultimately cripple your business while leaving your loved ones in a financial bind.
And while the thought of setting up a trust may be overwhelming, finding a professional who specializes in building trusts for digital business owners can make the process easier while also providing invaluable peace of mind. You may also consider appointing a professional fiduciary as co-successor trustee to ensure your wishes are successfully executed.
Setting up a digital estate plan may not seem like the most pressing item on your to-do list, but doing so is imperative to protecting your digital wealth while securing the future of both your online business and your family members. If you're ready to take this crucial preventative measure, partner with a trusted wealth management company - like the experts at Caldwell Trust Company - to learn how to protect and preserve your online business.