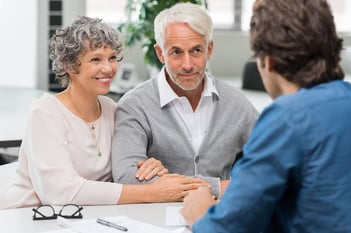 If you're ready to begin investing or to explore your options, partnering with an advisor to manage your investments can be hugely beneficial. Not only do you receive expert guidance regarding opportunities to buy AND sell, but you have someone by your side who has experience with the process itself. Unfortunately, there are a number of misconceptions about working with these advisors, which can keep people from experiencing the extraordinary benefits. Let's explore a few of these misconceptions and put them to rest.
You Need to Be Wealthy

This is a very commonly held belief among those who have never utilized the services of an investment advisor. The reality is that there are many advisors in the business who work with clients regardless of their income level or portfolio values. This is possible due to technology, lower barriers of entry to investing and innovative business models. Whether you consider yourself wealthy or not, there is likely an investment advisor who is right for you.

Investment Advisors and Brokers are the Same

Yes, brokers and investment advisors do take on a few of the same tasks when it comes to handling investments for their clients. However, there are many differences between these two professionals. Brokers are transaction-based in nature while advisors are constantly offering assistance and advice, even when this isn't tied to a transaction. Both professionals may be useful to you, so make sure you choose the right person for the job.

Investment Advisors are Untrustworthy

The reality is that there are a wide variety of advisors out there. Some are focused on selling a certain product or getting you to invest in a particular entity. However, others will make it their priority to give you the best possible advice on investing in everything they do. Choosing a fiduciary advisor, or one that is legally responsible to act in good faith and honesty for their clients, can help you avoid the chance of partnering with an investment advisor who is less trusted. A fiduciary advisor will always have YOUR interests in mind.

Advisor Fees are Always Commission-based

There are some advisors who are paid by commission, but this certainly doesn't apply for all. Fiduciary advisors, for example, are fee-only and normally charge a flat, hourly rate, on a per- service basis or as a percentage of the assets they manage. By utilizing this payment structure, it reduces the chance of a conflict of interest that could occur when advisors are being paid a commission. Asking how the payment for services is handled should be one of the first questions you ask when deciding on an investment advisor.


Investment advisors can be extremely beneficial to investors at all levels, even those just beginning to explore their options. Take some time to think about these misconceptions and see if partnering with an advisor is right for you.