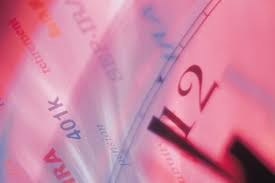 Last month, Bank of America released a report regarding how Americans think about money. One of the more interesting statistics was that the top fear of American adults is that they are going to run out of money during retirement. Of course, the top solution to that is usually to start saving early, but those who are already approaching or in the midst of their retirement certainly don't have that luxury. The following tips may help you on your way to becoming more fiscally responsible with your retirement at a time when it may seem "too late" to do anything else.

Budget, Budget, Budget
Pinching pennies is something most retirees were hoping they didn't have to do once they finished working, but personal finance's most basic principle is needed in every phase of life. Without a budget, it's easy to lose track of where your money is going. When you spend with an "out of sight, out of mind" mentality, you're much more likely to blow through your retirement money quickly. Using a budget isn't just for those struggling to pay the bills each month. Having a budget is important for even the wealthiest individuals if the intent is to not burn through your retirement funds too quickly.

Take the time to plan your expenses each month. Limit yourself to reasonable purchases and stop once you reach your monthly limit. It's okay to indulge yourself once in awhile with an exotic trip or luxury purchase if you can afford to. That being said, it's important to look at large monthly recurring expenses like mortgages, car payments and memberships (like the country club) and see if there is anywhere you can reduce these recurring expenses so you can stretch your budget even further. All in all, budgeting your retirement income will help you to have better control over it, making it last longer.Work With a Professional

Consider how many years you spent accumulating enough assets to retire. With all the thought and effort that went into that, it would be unreasonable to not put as much thought and effort into the distribution of those assets in retirement. However, at this point, it's much more than about putting money away. Working with a financial advisor can give you the financial analysis that you need for proper distribution.

Through a proper financial analysis, an advisor can consult with you about proper withdrawal rates and how to allocate your assets in the most tax-efficient way possible. Both withdrawal rates and tax-efficiency are critical to managing your retirement income responsibly. By working with a financial advisor, you can gain a better understanding of how much you can live on and for how long. Having this insight can help you determine how much to properly budget and what needs to be done to stretch your income, if necessary.

Saving for retirement produces a lot of anxiety, but holding on to that retirement income can prove to be even more difficult. Taking steps to protect your income through proper insurance, budgeting, and planning through financial analysis, can get you on the right path to making sure you outlive your retirement income.

The result of following the aforementioned steps is a much happier and more peaceful retirement with significantly less stress and the feeling that rather than your money controlling you, you're the one steering the ship.

Long-Term Care Insurance
Arguably the biggest threat to your retirement is the chance that you may at some point no longer be able to care for yourself. The average cost of assisted living in Florida is approximately $3,000/month, although some ailments like Alzheimer's require an additional $1,100/month on average. Such a blow could be crippling to your nest egg, especially if you are sharing it with a spouse.

While there are several options out there for insurance coverage to hedge against this risk, it is important to do your research before making any decisions. Some companies offer dividends, extra benefits, and even discounts if both you and your spouse are approved. The cost itself may not seem exciting, and the cost does increase as you get older, but recognize that the first step to making sure your nest egg survives you is to protect it.