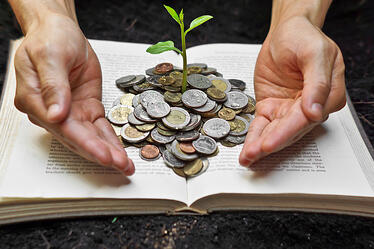 Most of us want a family member looking after our assets when we're gone. However, there are sometimes complications to this genuinely noble idea. Notably, problems may arise if the family member lacks the knowledge, time, or efficacy to perform his or her duties.
One way to avoid these issues is to assign a non-family member trustee. This neutral party can ensure that your wishes are met, providing your estate with respectful and dignified management while keeping your family and loved ones free from conflict.
Here are the five biggest benefits to having non-family member trustees:
1. Relieve the Burden
The mourning period is filled with emotion, but it is also extremely busy. With all the other elements vying for one's attention, there never seems to be sufficient time to sift through all the paperwork and perform the tasks associated with an estate. A trust company or corporate trustee can help put aside the time burden on your family, allowing them to process their grief while resting assured that other affairs are being tended to.
2. Ensure Accuracy
Despite the fact that the trustee is liable for an estate, many planners choose to have family members manage their estates. Often, these family trustees do not have the knowledge or legal background to fully understand the laws and regulations that come with allocating estates—which ultimately can carry with it risks of the estate being penalized. A trust company or corporate trustee is not only experienced in all kinds of estate laws and regulations; he or she can also give proper legal advice, helping ensure your family members and trust recipients get what is rightfully theirs.
3. Speed up the Process
Tax codes and other laws can make the process take an extraordinarily long time. A novice trustee in the form of a family member can further compound these delays. A trust company or corporate trustee brings with him or her legal and accounting expertise that is specifically designed to route tasks faster, ensuring that your heirs are always taken care of.
4. Investments and Proper Management
Managing an estate also comes with overseeing the investments. This is a skill that not everyone has the experience or knowledge to handle, and with the risk involved, investing safely is now, more than ever, an important consideration. Investing also comes with the need to establish and meet the needs of several beneficiaries. For example, a non-family trustee will know how to invest for spouse beneficiary who may be dependent on the estate for an income while also able to handle the needs of a child beneficiary who has not yet been able to receive her piece of the estate.
5. Sensitive Decisions
Combining the emotions involved with the loss of a loved one with the sensitive topic of money or inheritance can make even the most stoic and sensible trustee partial and biased. A non-family member trustee acts as an impartial manager, ensuring that every voice is heard and that your wishes are met to the letter, rather than running the risk of emotional decisions overturning them.
While non-family member trustees can be crucial to managing an estate, it is important to know that family members should play an active role in overseeing your affairs. That is why many trust companies and corporate trustees recommend combining a family member with a professional, non-family member trustee to ensure that your estate is overseen with trust, knowledge, and experience.
About Caldwell Trust Company
Caldwell Trust Company is an independent trust company with offices in Venice and Sarasota, Florida. Established in 1993, the firm currently manages over $800 million in assets for clients throughout the United States. The company offers a full range of fiduciary services to individuals, including services as trustee, custodian, investment adviser, financial manager and personal representative. Additionally, Caldwell manages 401(k) and 403(b) qualified retirement plans for employers.